SEO tools are the basic fundamentals for the growth of one's website. Everyone wants to have the best SEO tools for their sites. If you are looking for the best SEO tools in 2022, then this article is for you. In this article, we will show you the best SEO tools that are paid and free as well.
What are SEO tools?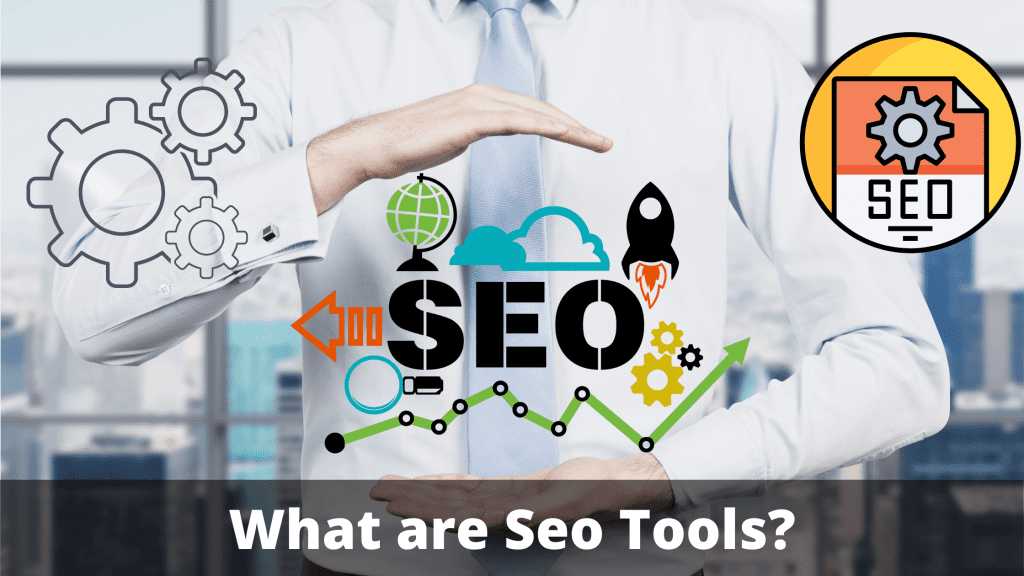 If you want to have the best SEO tools for your website, then you must know which tool is the best for you. SEO tools are used to investigate the potential of Web pages for high placement on search engine ranking pages. They provide information on backlinks and keywords as well as insights into SEO competition on the internet. 
SEO tools are tools or programs that allow a user to complete a step in the search engine optimization process. Keyword research is a very big part of SEO. A keyword tool is a tool that most marketers can not go without. Free backlink checkers, page speed tools, and free SEO checkers are some other important SEO tools. Let's have a look at the best SEO tools of 2022.
Broken Link Checker Tools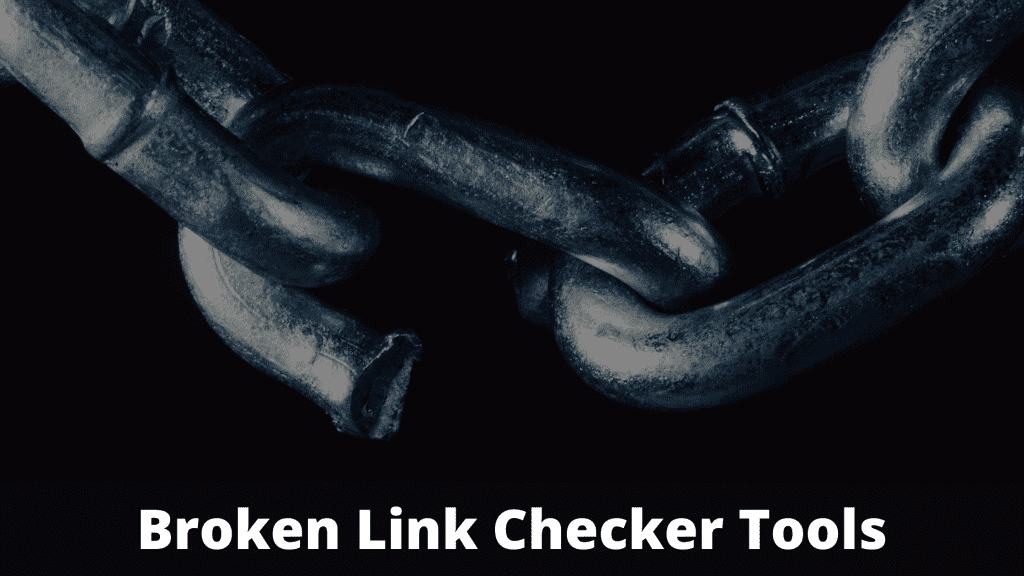 Broken link checker monitors test all the internal links and external links on your website for the broken links. It helps you fix bad links to improve SEO and user experience. Let us show you some of the best Broken link checker tools.
Sitechecker
Sitechecker website crawler checks your website for broken links and provides the whole information about how to correct them. You can research the anchors of 404 error pages and fix them immediately. This web tool can be run by an operating system. Moreover, the website on any CMS can be crawled. It is an online tool and is available at 14 dollars per month.
Citation Labs is a digital agency that is focused on building content and strategy for enterprise link-building campaigns. It is a broken link builder tool. It has many features like Link prospector, Co-Citation tool, Contact finder, and Zipsprout. It is free for thirty days. After that, you will have to pay to use
Screaming frog is a free tool to see broken links for up to 500 URLs. It is the desktop SEO tool that you can download from here. You can attend a detailed guide to use this software to seek out 404 broken links for any website.
Semrush is a wonderful website backlink checker that displays all the links directed to your domain. It provides the functionalities to find everything about your and your competitor's backlinks. Semrush helps to check a website by executing a deep link study by inspecting the incoming links, anchor texts, and understanding the external links of the linking websites. It also proposes geo-distribution assets like graphs, pie charts, and a world map. This online tool is a little expensive. Its pro version is about 100 USD per month and the premium version is about 400 USD per month.
Broken Link Finder Tools
BrokenLinkCheck.com is a free SEO online tool to seek out a broken link for not only yours but also other websites. It can help you understand and repair your site's 404 error pages. You can create an honest quality backlink by finding relevant niche other site broken links.
Best backlink checker tools
Backlink checker tools are for carrying out a thorough analysis of the backlinks of your website. Let's have a look at the best Backlink Checker tools.
LinkMiner is designed especially for checking backlinks. This tool requires a Mangools account as it is a tool from Mangools. As with other tools, LinkMiner lets you filter by nofollow, deleted, new, and lost. One handy feature you will want to try is the ability to "favorite" backlinks, so you can come back to them easily. This could be a great way to shortlist competitors' backlinks to target.
Mailshake SEO tool is one of the most powerful tools that help to seek out any website email address and promote your content. All you have to do is to build backlinks and build relationships with influencers. It can help you in extending your site by 3x traffic only by simple research. It is a paid SEO tool but you will get a 30-day free trial to check it out.
Netpeak spider maybe a desktop tool for a day-to-day SEO audit, systematic analysis, a quick look for issues, and website scraping. It finds broken links and redirects text messages of your website or broken images, escaping duplicate content. Netpeak spider has a 14 day free trial with unlimited use of the tool. You have to buy it to use it afterwards.
LinkAssistant might be a part of the SEO PowerSuite toolkit. It is liberal to use and you can also upgrade it. It can help to store link profile information like linking URL, Link destination URL, Anchor text, Webmaster contacts, etc. It has a free trial but you will have to pay after the time limit.
Best Organic Traffic Checking Tools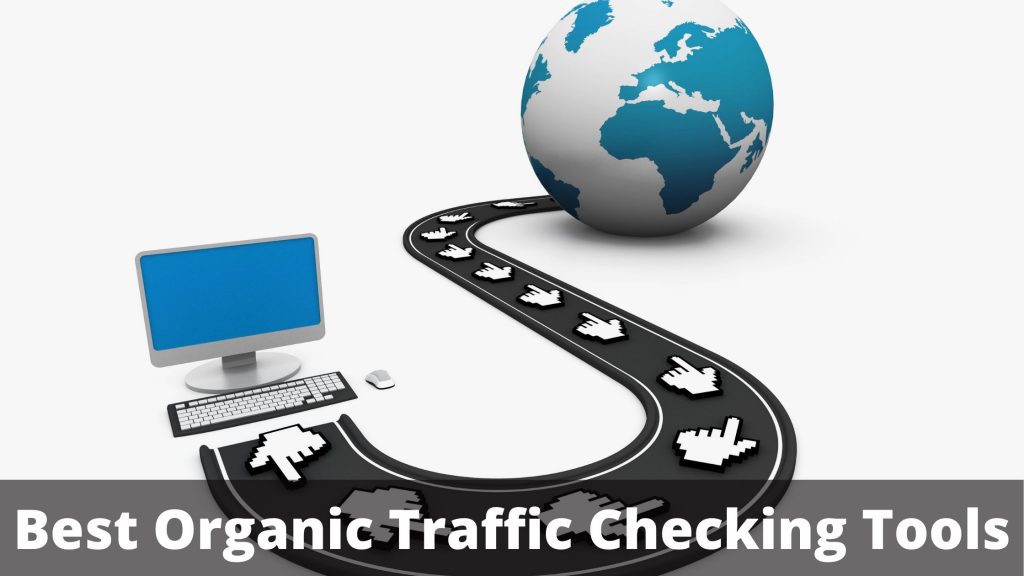 Organic traffic is the primary channel that inbound marketing strives to increase. This traffic is defined as visitors coming from a search engine. With organic traffic checking tools, you can analyze your traffic at the keyword level. You can check your impressions, CTR, position and get more data for each keyword. Let's have a look at some of the best organic traffic checking tools.
Ubersuggest is a free SEO tool that specializes in generating new keyword ideas. It was originally founded as a tool that scrapes Google Suggest Terms, Ubersuggest was recently acquired by Neil Patel who is an Entrepreneur who since then, expanded the feature set significantly. This tool will give you thousands of keywords in a couple of seconds. You can get more seed keywords for a profound analysis. As we said earlier, Ubersuggest is a lifetime free tool. It will not show the keyword search volume though. 
Same as the ubersuggest, Keywordtool.io imitates what a user might type into Google, which in result provides a vast range of keyword variables from A to Z and zero to ten. This tool also offers the ability to show the search volume alongside the keyword ideas. It can show up to more than 1400 keywords for a single search term. It has a 30-day free trial which provides a 100% money-back guarantee in the respective limit. You can still use and receive the record of the search phrase from it as a free version but the data will be hidden.
Longtail Pro is a keyword research software that allows you to do detailed keyword research with a user-friendly interface. It provides you with detailed information to help you choose some keywords to focus on, and can even find available website addresses based on those keywords. It is one of the most popular tools used by more than seventy thousand marketers and SEO professionals. It will help you to uncover hidden profitable keyword phrases. You can get a free 10-day trial of this tool. The good thing is that the free trial contains all of its features so you can use it well.
SEMScoop keyword tool is smart from this box keyword research and SERP analysis tool for digital marketers, bloggers, and small businesses who are interested in enhancing their site's overall ranking. It can help find accurate ranking chances and very low SEO problems in terms of creating smart and aggressive content. 
Content Copywriting Checking tools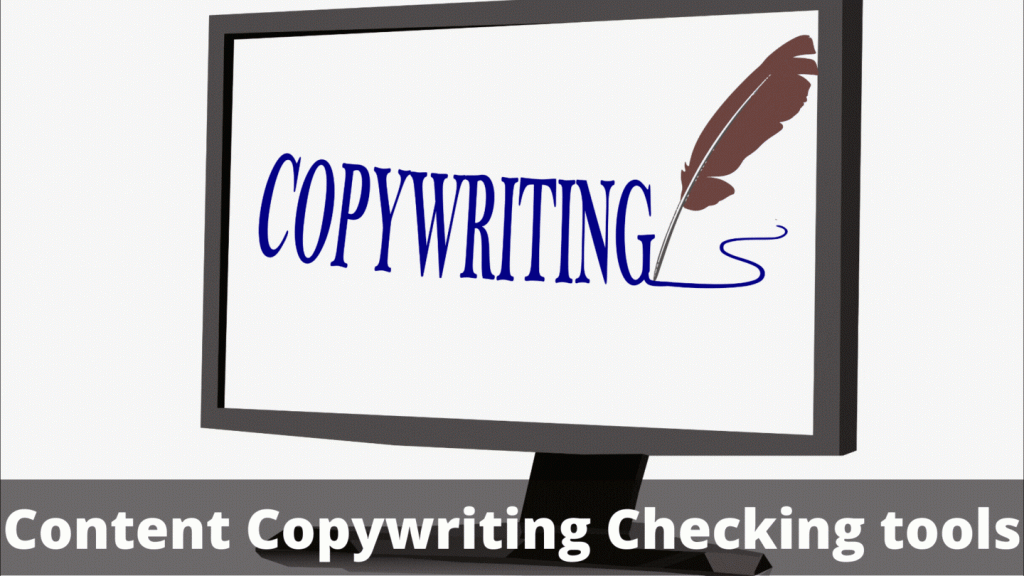 Content copywriting is selling your personas on your brand. The content copywriting checking tool is used to check for any kind of plagiarism. Let's have a look at some of the best Content copywriting Checking tools.
No copywriter is complete without a trusty thesaurus by his side. Thesaurus.com is the most comprehensive thesaurus website and is one that we frequent multiple times with every piece of copy we write.
Plagiarisma is a free online tool that you can use as an auto or manual spin to your content. It is a free SEO tool. Although the paid features of Plagiarisma are better than the free features, the free subscription for purely duplicate content scanning is also good enough for you. You should be aware that the result of the scan is not a matter of testing your honesty.
WordAi is incredibly easy and intuitive and is integrated to work with all of the top online marketing tools. It is a quick article spinning advanced tool. It can rewrite the Automatic sentences and paragraphs of your articles. It will only utilize synonyms that will make sense and make the article look like it was written by a human. It is very cheap and has a lot of good features. You can enroll for a 3-days free trial.
Kontent Machine is a tool that creates content relevant to your keywords and builds various articles with pictures, contextual links, and videos included at random. It is one of those powerful Article builders that can help you super-spun articles for any speed keyword. You can build all kinds of backlinks. It is such a good time saver as with a couple of clicks, you can create thousands of articles. . Kontent Machine 3 is the updated version with new features. It is a paid SEO tool.
Email Marketing Tools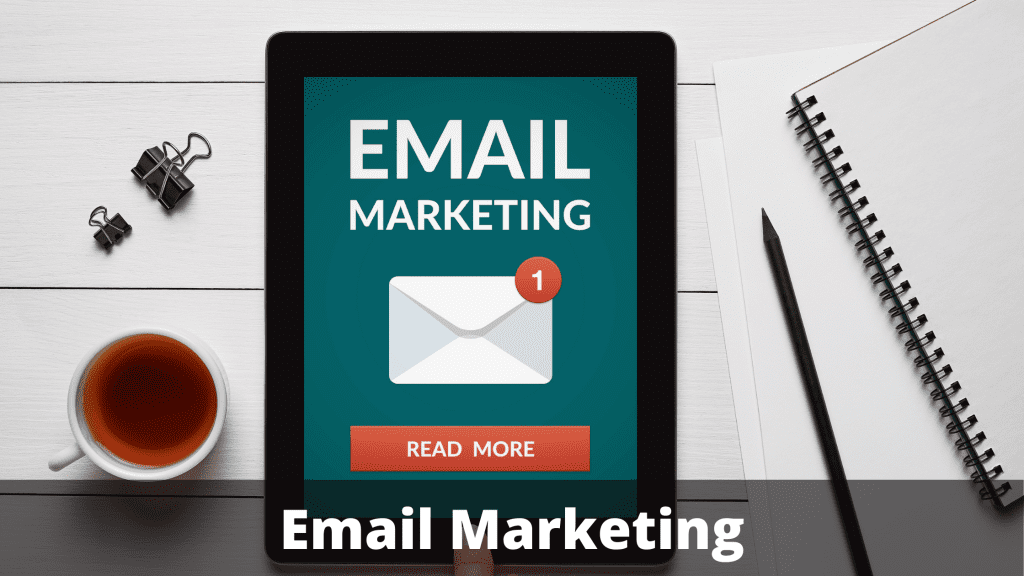 Email Marketing tools are tools marketers used to create, send, test, optimize, and report on their email campaigns. One of the most common email marketing tools is an email service provider. Let's have a look at some of the best Email marketing tools.
Hubspot is probably best known for its marketing automation platform. It recently launched a free email marketing tool that can support a lot of small businesses' transactional email needs. 
Whether you need to send kickback emails from lead officers, thank you emails after purchase, or just promote current campaigns, Hubspot Email marketing's free version can do that. One of the best features of Hubspot is its ease of use. This tool features a handy drag-and-drop visual editor, and it also comes equipped with ready-made templates to get you up and running immediately.
Send Blaster is a free bulk Email Software, a mass email marketing program, and a bulk emailing sender. It is another Free software with a lot of cool features like a Layout editor, New email templates, and categorized templates. You can send personalized emails to each subscriber. You can have a lifetime valid license. It is available for free and paid as well.
Mailigen is one of the finest low-cost Email marketing software with Smart Autoresponders and 99% Email Deliverability. It gives you a 30-day free trial with no contracts and no cancellation time. You do not even have to use your credit card.
GetRespone is a wonderful tool for autoresponder and email marketing. They have more than 350.000 happy users in 182 nations. It also does not require a debit card for its thirty-day trial, so why not have a go? Try it.
Backlink Research tools
The backlink research tool is a great link analysis tool that allows you to select the SEO metric that matters to you out of 97 SEO metrics. Let's have a look at some of the best Backlink Research tools.
URL Profiler might be the most powerful best free SEO tool that not only gives you a backlinks analysis report, but also has an honest number of features like Site Types, Link Metrics, Email Harvesting, Readability Score, Social Accounts, and share, unlimited whois email check, etc. It has a 14-day free trial and you do not have to put your MasterCard in to use the free trial.
Cognitive SEO tool is a good range of SEO tools online like WSA spider, SERP Analysis, Backlink Analysis. It has a 14-day free trial. This tool will let you do keyword research and track the position. This tool is trusted by many SEO professionals and Bloggers. Digital marketing professionals are always preferring SEMrush. It has more than 774,000 users, more than 120,000,000 keywords, 30 databases, and more than 74,000,000 domains. You can try a free trial to check it out first. 
Ahrefs tool will help you in analyzing websites, track social media, and build backlinks. With the site explorer, you can get an in-depth overview of the backlinks for any website. You can also use this tool for batch analysis, Positions explorer, content explorer, position tracker, crawl report, Ahrefs group buy Alerts via email.
SEO Indexing Tools
SEO indexing is a process by which search engines organize information before a search to enable a super-fast response to questions. Let's have a look at some of the best SEO indexing tools.
One-hour indexing is such a great search engine optimization tool and quite a faster link indexing tool within one hour. Once you process, all of your massive backlinks will index with Google Spiders within one or two hours. This is the fastest paid indexing tool.
PingBomb gives you a free Backlink Indexer Service for getting Indexed by the Spiders. This is one of our favorite tools for keyword analysis and we hope that you have the same opinion about it too. This tool will help you discover opponents ranking keywords and much more relevant keywords to select from. The key features of this tool are competitive Intelligence, Keyword research, ROI Indicator, and Advanced Searches. This is a free keyword research tool that you can use. If you want more features, then you can buy the paid version.
PingFarm allows all the search engines to know whether your blog or website has been updated or not. You can easily paste your URLs in the text area or you can also upload all the URLs in a text document before submitting them. 
Indexification tool specializes in 100% crawling and indexing guarantee of all your backlinks. It does shorten Links, Ping Each Single Link, Create Content pages, Create RSS Feeds, Create XML Sitemaps and place Secret Ingredients. It is Automated Backlinks Indexing. Indexification tool has 15000 Active users more than 8000 client reviews rated.